Pumpkin Chocolate Chip Cookies
—
Whether you enjoy a pumpkin spice latte on a brisk fall morning, or indulge in a creamy pumpkin soup on a cozy evening, there are so many great ways to add a hint of pumpkin to your fall tasting lineup. I wanted to make a treat that my girls and I could enjoy and stumbled across this one for pumpkin chocolate chip cookies. Yum!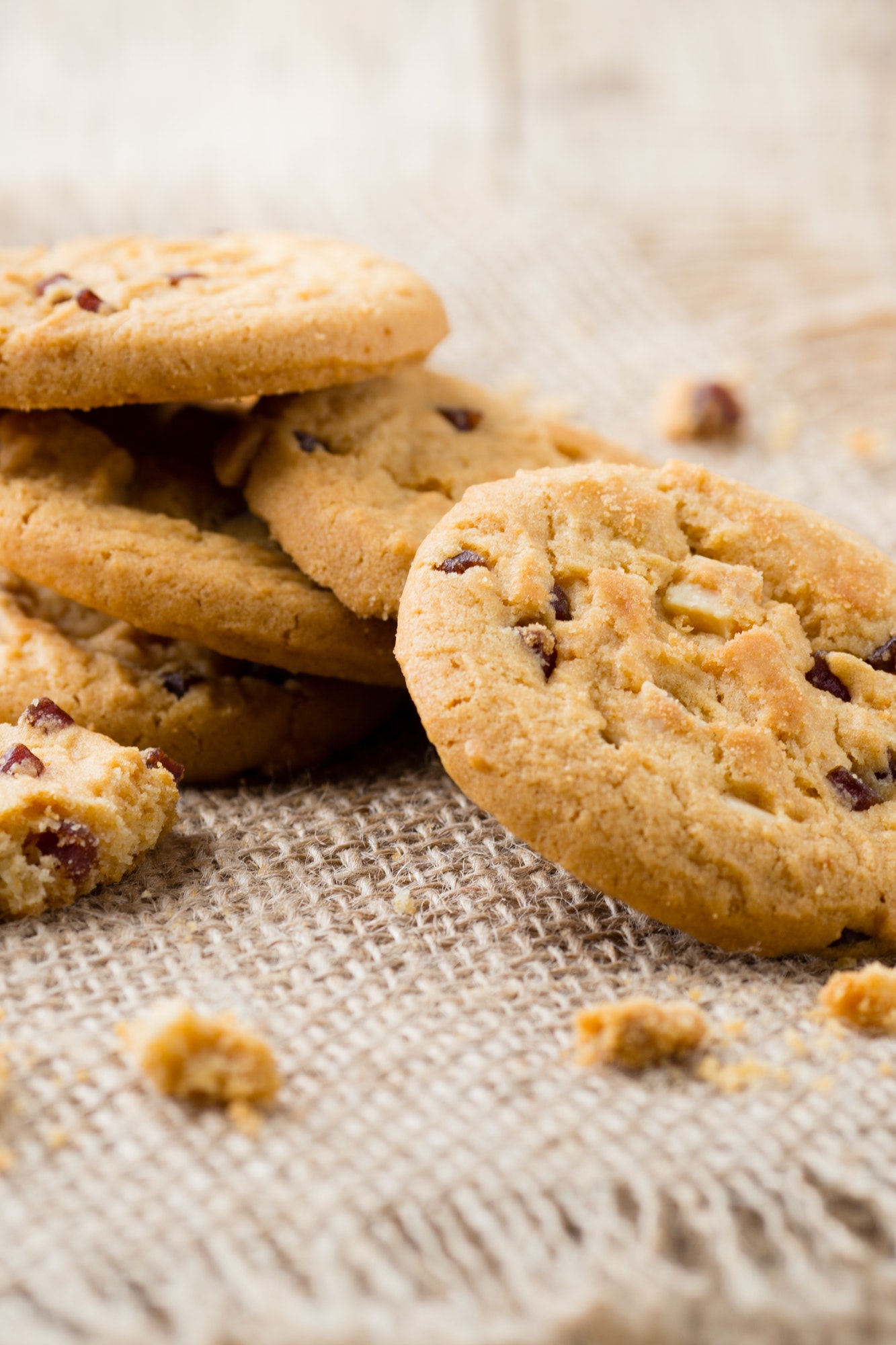 This recipe combines all the spices of fall and is the perfect after school treat for the kiddos as well 🙂 . Here's what you'll need to make these delicious pumpkin chocolate chip cookies:
Ingredients
1 stick unsalted butter
1 1/2 cups all-purpose flour
1 1/2 teaspoons ground cinnamon
3/4 teaspoon kosher salt
1/4 teaspoon ground cloves
1/4 teaspoon allspice
1/4 teaspoon ground nutmeg
1/4 teaspoon baking powder
1/4 teaspoon baking soda
1/4 cup packed light brown sugar
1/2 cup pumpkin puree
2 teaspoons vanilla extract
3/4 cup divided, granular sugar
1 cup bittersweet chocolate chips
Directions
Slice butter into half-inch cubes and melt in a saucepan for about 2 minutes. Make sure to stir often and to scrape the bottom of the pan until the butter no longer has a foamy consistency.
Pour butter into a heatproof bowl and let it sit for around 10 minutes. While you wait on the butter pour the all-purpose flour, ground cinnamon, kosher salt, cloves, allspice, ground nutmeg, baking powder, and baking soda into a large bowl and whisk until well combined.
Add the light brown sugar, pumpkin puree, vanilla extract, and 1/2 of the granulated sugar to the cooled butter and whisk until you achieve a glossy consistency. Add in the flour mixture and mix with a rubber spatula until no flour remains. Then add in the chocolate chips and stir once more.
Using plastic wrap, cover the bowl and place in the fridge for 15 minutes. Preheat your oven to 350 degrees. Line two baking sheets with parchment paper.
In a small bowl, add the leftover 1/4 cup of granulated sugar. Start forming small balls of cookie dough and roll each ball into the granulated sugar. Place balls around 2 inches apart from one another on the baking sheets. Flatten with the bottom of a drinking glass or a spatula. Sprinkle a few more chocolate chips on top if you desire
Bake cookies for around 9-11 minutes, or until golden brown.
Let cool for at least 5 minutes before digging in!
(Recipe taken from thekitchn.com)
Happy Halloween week everyone!
xx Andrea
Shop the post