Cozy Chic Loungewear
—
I've always been the girl who immediately gets out of my street clothes and goes straight into my "cozies" the absolute second I get home. I mean it… I can't get into a single task before I get out of my restrictive clothes and melt into my loungewear. So when COVID-19 hit and we found ourselves hanging out more, I expanded my loungewear collection and am loving all my new cozies!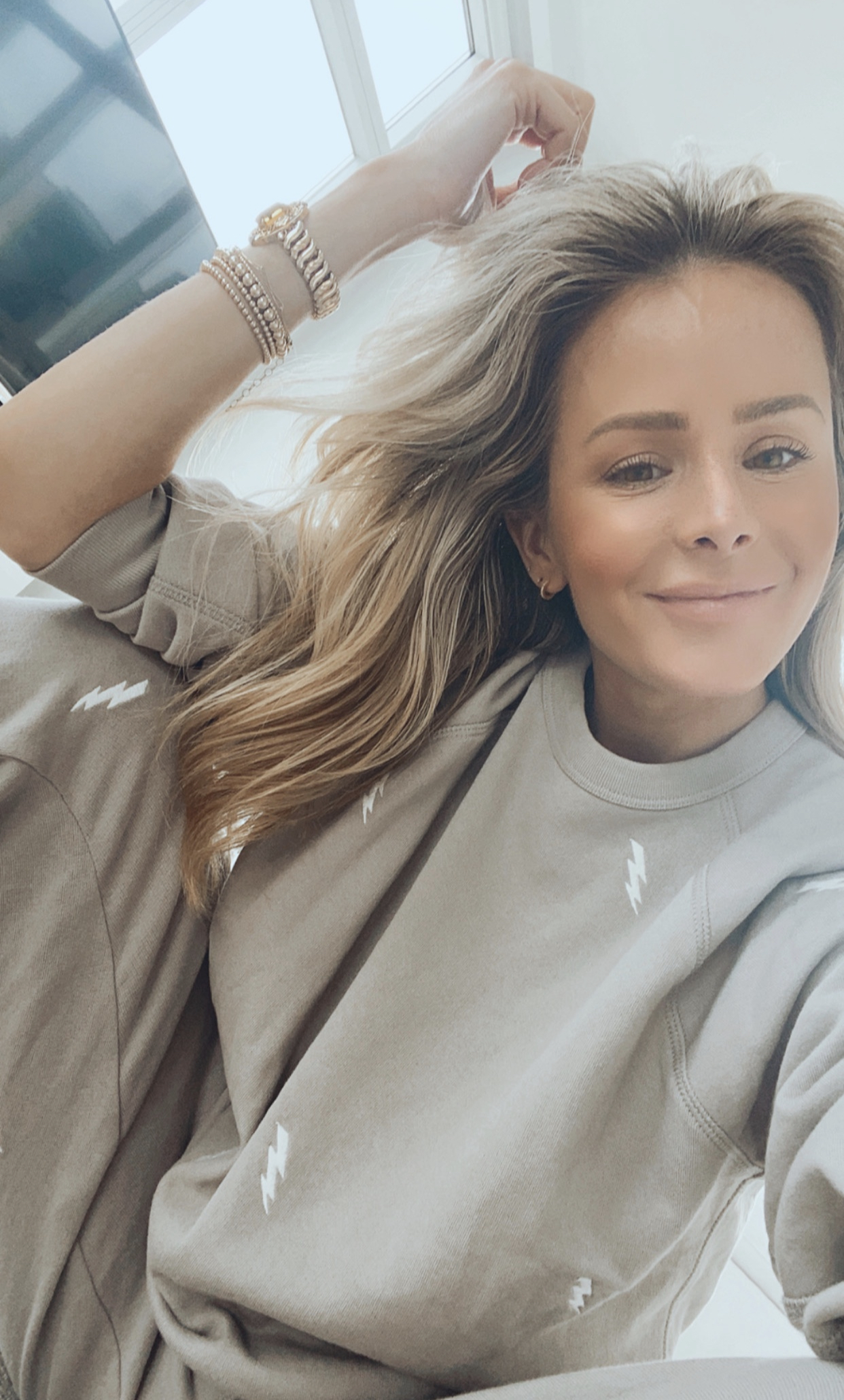 I tend to gravitate towards sets that I don't drown in (just barely 5 feet over here 😉 ) as well as ones that I could easily throw on with a pair of slides and run to Whole Foods in without looking like I just rolled out of bed. There are so many adorable ones out right now too; at various price points depending on your budget.
When it comes to purchasing loungewear, it's important to find sets that don't look too baggy. I like ones that are just slightly oversized so that I still feel somewhat put together, even though I feel like I'm wearing my pajamas. I also tend to go for a simple design, neutral colors (love a good black, white, grey or pastel set) and quality materials.
Sometimes when I'm feeling a little adventurous, I piece together two different sets. I know, things are getting a little crazy over here during quarantine ;). Next time you feel like switching things up, maybe you try pairing a leopard sweatshirt from one set with a black pair of sweatpants from another. Now you have a total of three outfits! This also creates a little bang for your buck… and who doesn't love that?!
On another note, as we are lounging around it's important to think about how we are spending our time. We all need some lounge-time but it's still important to make the most out of each day.
If you follow me on Instagram you may have seen that I recently gave myself a "no-phone zone morning challenge" where I didn't check my phone for 30 minutes after waking up. It was harder than I anticipated! However, I can honestly say it felt freeing to break that routine. I am now far more productive and feel in control of my mornings. It's also nice to have a little "me time", that I know we all could use, especially during these times. So go be as cozy and productive as you can be!
xx Andrea
Loungewear favorites