I'm beyond excited to announce my collaboration with Azuluna Foods to bring you my go-to bone broth!
Integrating bone broth into my routine has been a game changer. It's an effective way to aid in muscle repair and can improve mobility. When life is hectic and I can't find a moment to myself, I turn to bone broth for a delicious meal that is ready in minutes. Or, when I have the time to savor the moment, I'll use bone broth in my favorite sauce or soup recipes. Either way, the nutrients in this bone broth fuel my day and taste delicious! 
x Andrea
""It was not only delicious- it had the most balanced complex flavor and you could taste the turmeric- but it was surprisingly satiating. I didn't feel full, I still felt light. I can't say enough good things about it, it was really surprising how much a little bone broth could do for you"."

Larissa Lawren
""I learned about Azuluna Foods and Andrea's collaboration with them to create the best bone broth. I've tried many many bone broths- this is hands down the most delicious!"."

Angie
""I grew up on a Mediterranean diet, I came from a family of Italians who cooked very wholesome, balanced foods and made their own bone broths. In tasting this broth, it brought me back to my roots."
"Now that I'm a working mom who strives to feed her kids the best and have it be convenient, its so important to know something this healthy is readily available. You won't feel guilty about indulging in this brand.""

Maria
""I have been a vegetarian for 8 years and just recently I made the decision to add more animal protein back into my diet. I tried Azuluna's bone broth and I thought it would be the perfect way to introduce chicken back into my diet. I knew it was humanely raised and came from a wonderful farm. And it was delicious! I just really enjoyed it and I am going to be adding it back into my diet when I get home.""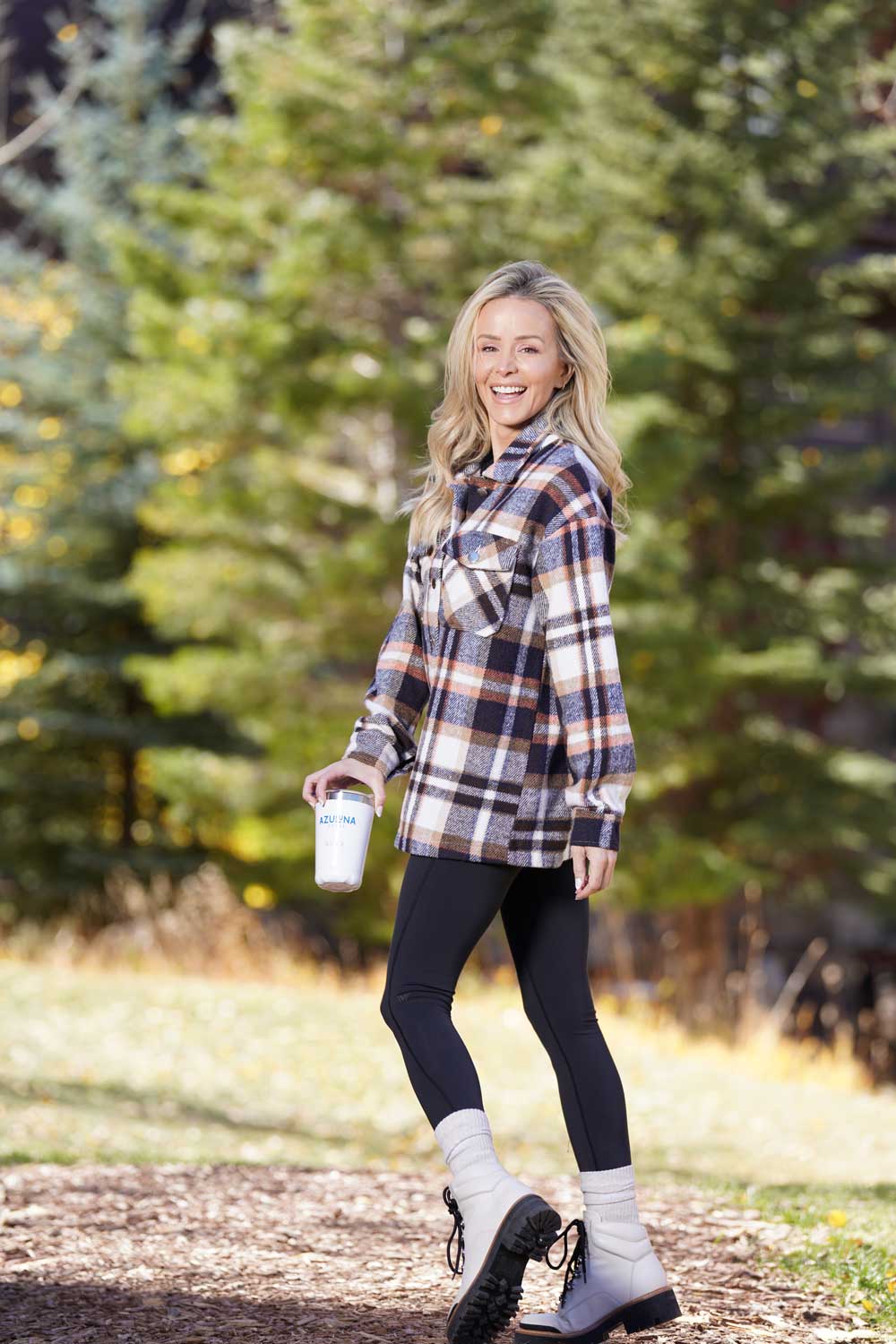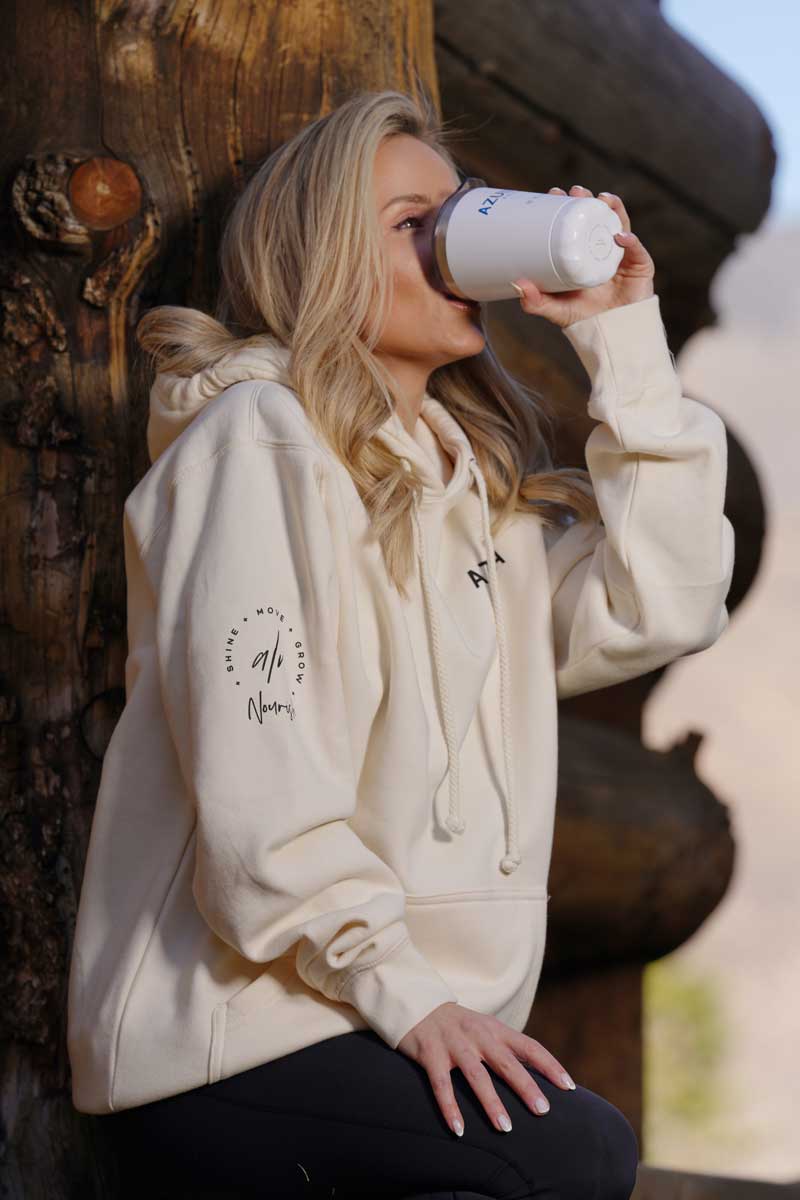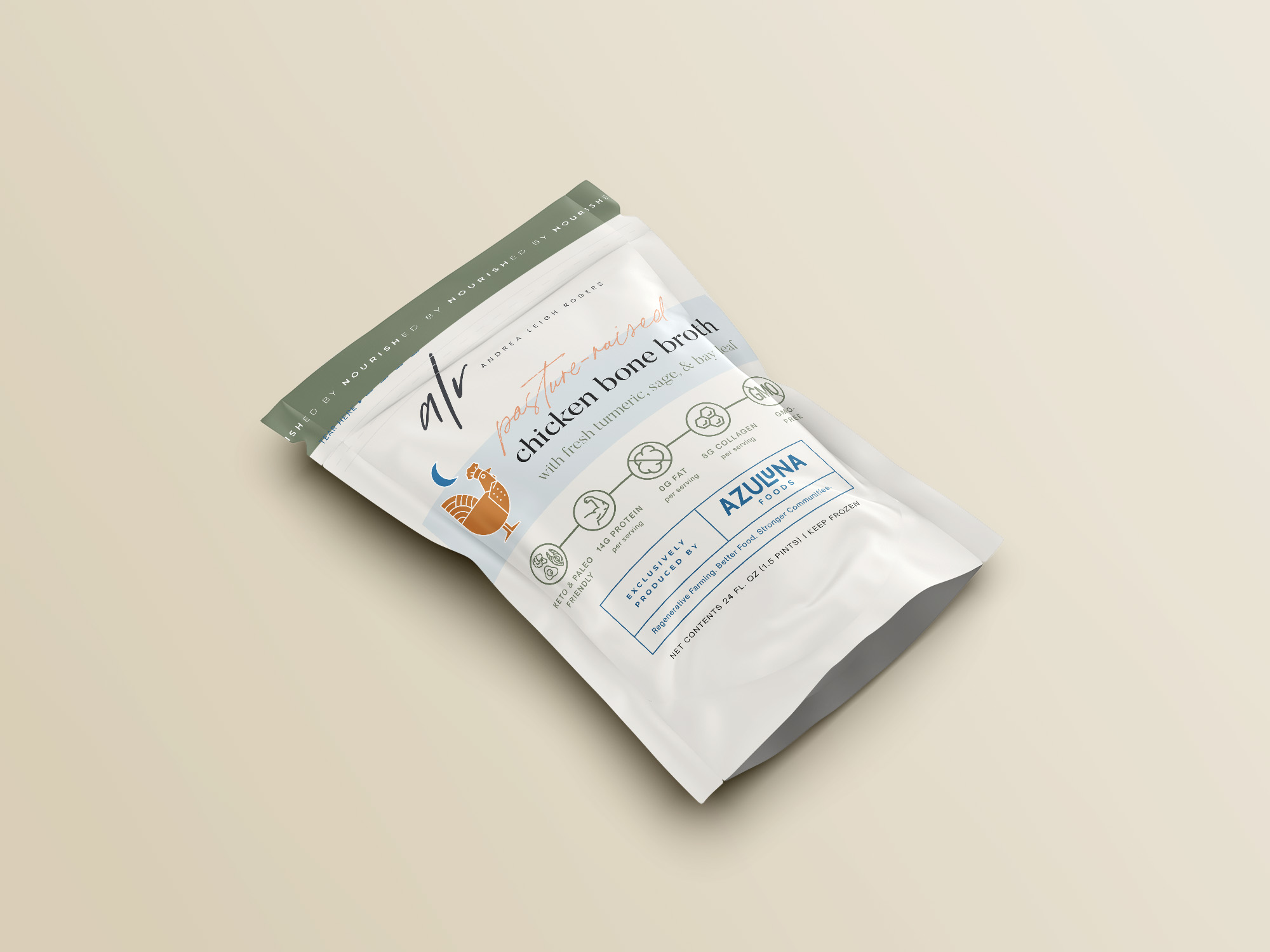 ""This magic little elixir makes my skin glow (thank you, collagen), my joints nimble, and my gut happy. I love knowing the ingredients from Azuluna Foods come from their humane, regenerative farms that put ethics and the environment first. And their passionate team of dietitians and chefs prove time after time that truly healthy food can be totally delicious. It's the perfect boost I need to support a strong immune system and a speedy recovery after a killer workout!"

Andrea Leigh Rogers
Why I love Azuluna Bone Broth
Health:
Bone broth is an excellent post-workout recovery drink, it's packed with protein and can help with muscle recovery. It also contains a good amount of collagen which supports joint mobility, an important factor for future workouts to help prevent injury. 
Convenience:
Trust me, I know more than anyone how hard it can be to prioritize health when life gets busy. The bone broth comes in handy when I am in a pinch! It's ready in minutes, tastes fantastic, and nourishes my body. It's an easy and convenient option when I'm in a rush. 
Flavor:
The flavor of this bone broth is really unmatched. I've tried others before, but this one is so savory but light; the turmeric really elevates this recipe. 
Cozy:
Fall is in full swing and bone broth is the perfect, cozy drink to sip on during those crisp autumn mornings. It is such a comforting treat to savor at the end of a busy day. 
Recipe Integration:
While I drink bone broth as a beverage all the time, it can also be used in recipes that call for wet ingredients, like soups and sauces. It really takes the guesswork out of cooking when you already have a well-seasoned ingredient in the mix.