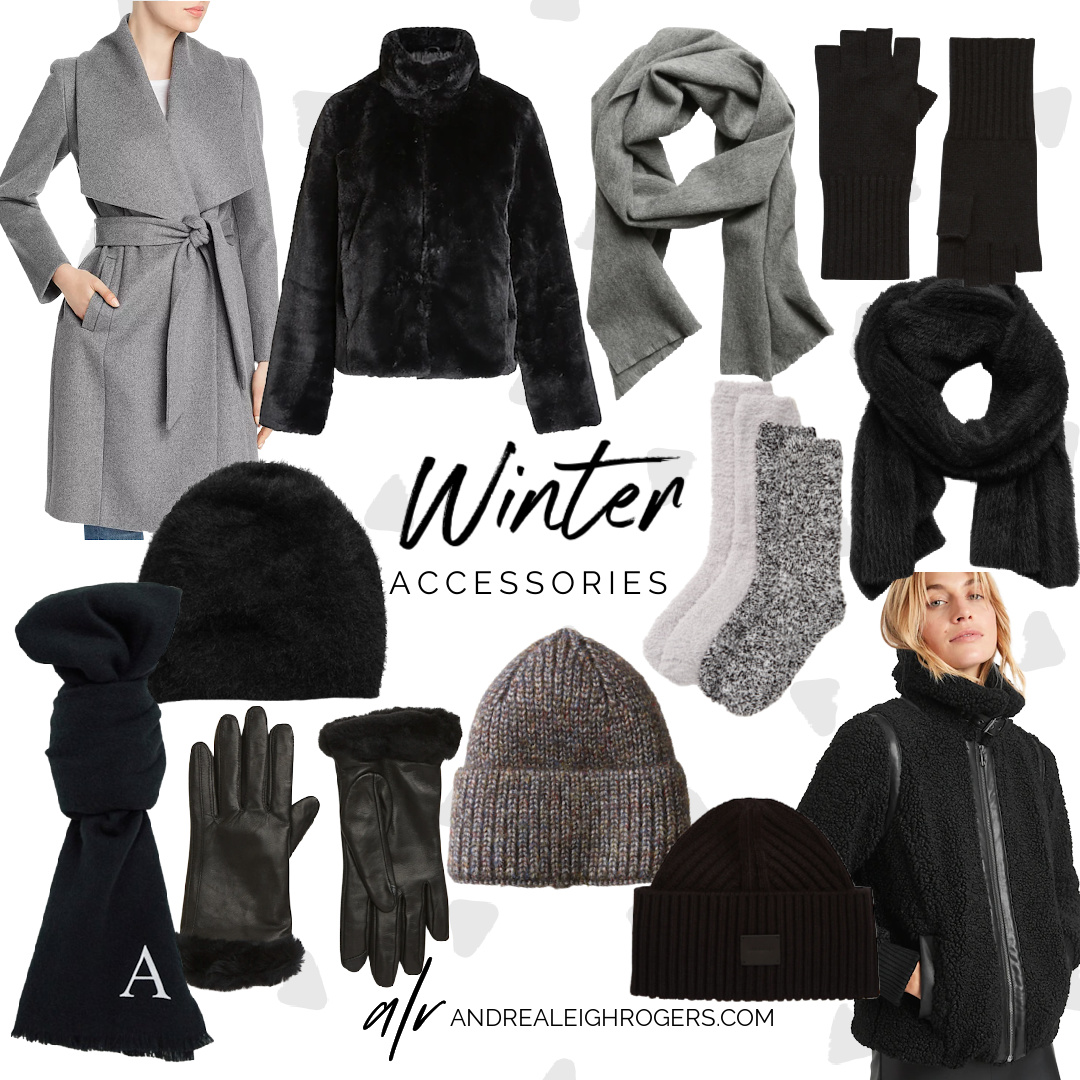 Winter accessories
I always say that accessories can make or break an outfit which is why I'm so selective when choosing! I wanted to share some of my favorite winter accessories this season so that you can look cute while keeping warm! From cozy knit scarves to stylish leather gloves and beanies, I've got you covered this winter! I love neutral colors when it comes to accessories because I know I can wear them with just about anything. Some great color palettes to explore this winter are black (I mean you can never go wrong here), gray (versatile for its light and dark hues), and deep red or burgundy.
The transition from fall to winter is quick, so it's a great time to start thinking about some new accessories to add to your winter wardrobe. Whether it's a pair of tech-savvy gloves or a sophisticated pair of wool stockings, explore your fashion creativity this winter!
I also think it's important to have a cute coat to keep you warm throughout the season. This sherpa coat is a new favorite!
---
Barefoot Dreams socks (so cozy!)
Shop the post