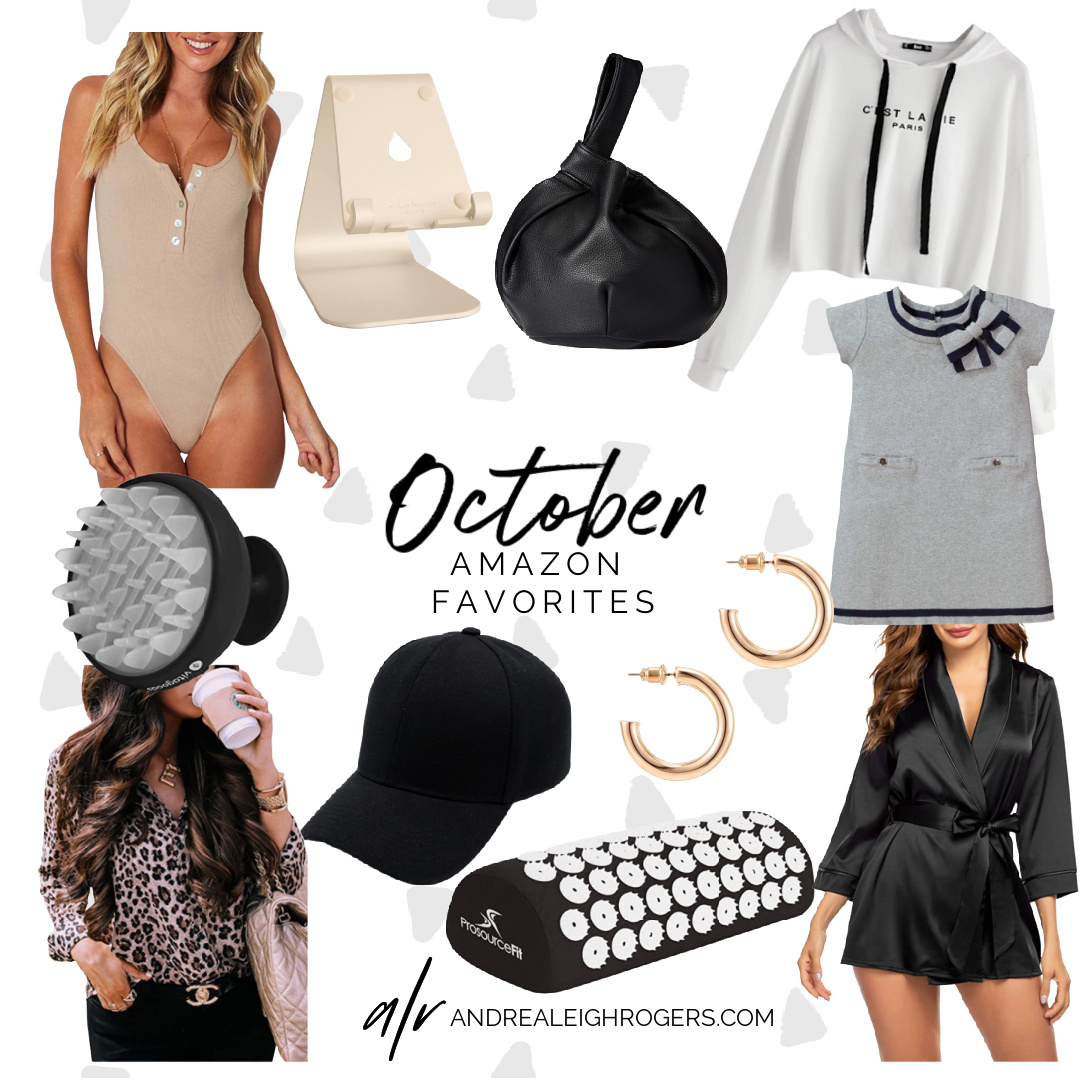 October Amazon favorites
Happy October everyone! I thought it would be a great idea to highlight some of my top favorites on Amazon each month since they are always releasing great products at even greater price points. This October I've been loving hints of leopard, like this on-trend blouse, paired with this fabulous little shopper tote for a simple yet chic look. I also found this simple black baseball cap that I'd pair with denim and a cropped sweatshirt for a casual, street look.
I also noticed some great self-care items on Amazon, such as this vibrating scalp massager (just thinking about it has me excited to hop in the shower 🙂 ), and this mat and pillow set to help alleviate back and neck pain. Pair all this self-care with a luxurious satin robe and you have yourself a spa night!
Other random favorites I stumbled upon were this darling little sweater dress for my girls', a mobile stand to set my phone on while I work, and these everyday simple gold hoop earrings.
---
Acupressure mat and pillow set
Shop the post