April 2021 calls for RENEWAL — loudly
—
The definition of RENEW:
to make like new: restore to freshness, vigor, or perfection
to make new spiritually: REGENERATE
to restore to existence: REVIVE
to make extensive changes in REBUILD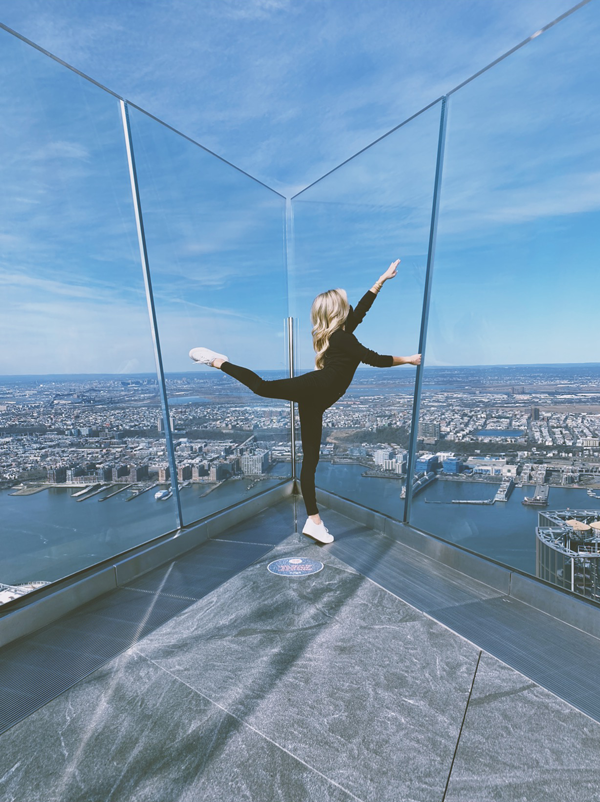 This month marks a little over a year since the world changed forever. The events of the past 13 months have required most of us to tap into fortitude, patience, hope, perseverance, and resiliency like never before. Now, it's time to start looking toward renewal. It's time to Refresh. Regenerate. Restore.
Renewal is all around us – especially now. April signifies Spring – the season of nature's new growth – everywhere. And of course, April also brings Easter – a time for spiritual renewal.
So let's embrace it fully! This time of renewal. Let's make it a "thing" and bring others along with us.
Here are eight fun and unconventional things you can incorporate into your month to renew – physically, mentally, and emotionally.
Borrow From Nature
Go for a walk, or to the park, or even to your own backyard and just notice nature. You might see the new growth of grass or flowers beginning to bloom. Maybe it's the sounds of baby birds or buds on the trees. If you can, use your senses and experience touch, the smells the sounds. Focus on one thing and appreciate the newness of it. The cycle of life – and renewal that comes with Spring.
Make Appointments With Yourself
Get out your datebook or go into your outlook calendar and schedule small blocks of time for yourself. The simple act of doing this alone brings a mind-shift to remember to focus on yourself. And don't cheat yourself … when the appointment with yourself comes up – take it! Sit and rest, meditate, draw, write, go for a walk – take time for yourself and your mind to rest and refresh.
Change Your Look
It's fun! Try a new hair color or cut. Get a makeover. Buy a new outfit that you'd typically not purchase. Get a manicure. Try doing your makeup differently on one specific day. Change something with your outward appearance that pleases YOU and makes you smile – or even laugh at yourself.
Stop and Swap
You and only you determine the thoughts that go through your mind. Whenever you find yourself having a negative thought, physically stop what you are doing, and swap the thought for a positive one. If you find it helpful, you can even keep a list of constructive and healthy thoughts to use for these "swaps." This is an active way of getting back control of your mindset.
Experience Something New
Doing something you've never done before is a fun way to shake things up. If you go to bed late, try to get to bed one hour earlier. If you typically read historical fiction, pick up a biography on someone you've always admired. If you typically watch TV every Tuesday night, shut it off and try your hand at painting – or even a fun adult coloring book! Learn a new card game. You live one time – so why the heck not?
Talk – and Listen
If you've been holding in your thoughts and feelings or stresses from the past year – TALK. Choose someone you know will listen and not judge. Simply talking can be a great release, and hearing yourself talk can bring things to the surface that you might want to address or change.
Conversely – this month really take time to listen. Set your mind toward listening with child-like curiosity and an open mind to pick up new nuggets of information, different perspectives, new ideas. It really is rejuvenating.
Laugh
Find ways to laugh – every single day.
Always Always Always Keep Moving
Everyone knows how much I love to move. I urge you to make time to move every day in a way that feels good to you. Even if it's for 15 minutes. Stretch, feel, enjoy the physicality of your body and what that means.
Happy April. Happy Renewal!!
xx Andrea